Skip to main content
It looks like you're using Internet Explorer 11 or older. This website works best with modern browsers such as the latest versions of Chrome, Firefox, Safari, and Edge. If you continue with this browser, you may see unexpected results.
For kids grades K - 6!
Choose between tracking either the time you spend reading OR how many books you read (you will choose one of these two challenges on Beanstack). Earn raffle tickets for every hour or book you read and earn the chance to win one of our 5 grand prize baskets!
Once you have reached 25 hours or 25 books... congratulations--- you have officially finished summer reading! We will give you a certificate of completion and a voucher for a free book from the Friends of the Library Book Nook! If you keep reading and get to 50 hours read or 50 books read, you will get one of the many colored "Summer Reading Champion Lives Here" lawn signs!
This summer, we want to paint the town red….and blue, purple, green, and yellow with our Summer Reading Champion signs!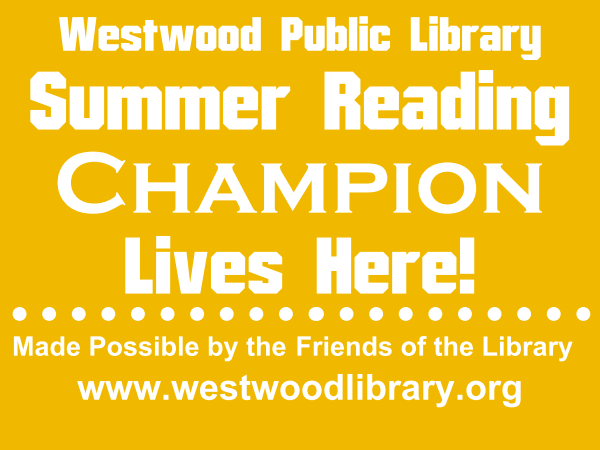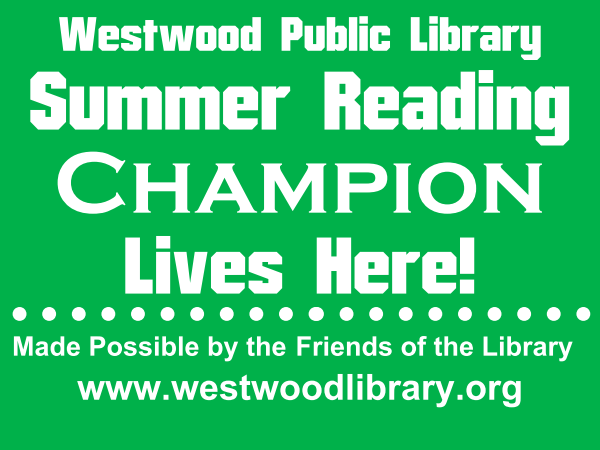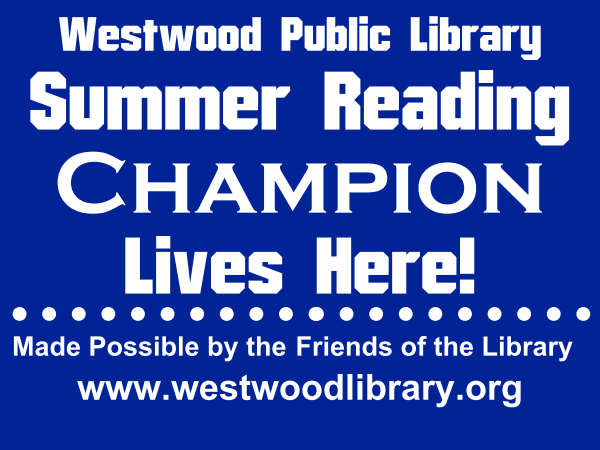 ---

Reading Suggestions
Check out our Youtube page to hear librarian's suggesting some great books!
Want to learn about the Kids Summer Reading Program?
Watch the below video by Westwood Media Center to find out how it works and what we have planned!
Prizes
Every time you earn a raffle ticket, you can put it toward winning a raffle basket. Here are the themed baskets for this summer:
Book Lovers Basket
STEM Adventures Basket
The Feel Good Basket
Candy Jackpot Basket
Gamer Basket
Raffle Basket winners will be selected at the end of the summer. To claim your prizes for 25 hours or books and 50 hours or books, stop by the library and talk with a librarian in the Children's Department. Email wwdchildrens@gmail.com if you have questions.
QUICK LINKS
CONNECT WITH US
Westwood Public Library
Main Library
660 High Street
Westwood, MA 02090
781-326-7562
Email Main Library
Islington Branch
280 Washington Street
Westwood, MA 02090
781-326-5914
Email Branch Library