Skip to Main Content
It looks like you're using Internet Explorer 11 or older. This website works best with modern browsers such as the latest versions of Chrome, Firefox, Safari, and Edge. If you continue with this browser, you may see unexpected results.
Summer Reading 2021 at Westwood Public Library
Summer reading is a fun program designed to engage all age groups in exploring new ideas, books and activities. As you read books and engage in the activities, you are eligible to win badges and prizes.
Beginning June 1, 2021, you can start recording your reading time and participate in the activities, located exclusively on the Beanstack app or website.
Find out how Westwood Summer Reading works for your age group by clicking the tabs above!
Summer Reading is sponsored by Friends of Westwood Library.
Beanstack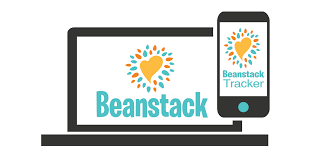 This summer reading will be exclusively using Beanstack to track reading so we recommend that you create a Beanstack account, if you don't already have one from last year. Parents can also create accounts for their children. In Beanstack, you can view the available challenges and activities, enter the books you have read, write book reviews and more. You will receive raffle tickets as you progress and be entered into drawings at the end of the summer. To register, visit the Beanstack website or login through the app.

Click here to access westwoodlibrary.beanstack.org
Beanstack will automatically direct you to the appropriate activities based on your age. There are four age groups: birth-prek, kids, teens and adults. If you wish to be contacted about prizes and drawings, please include an email address or telephone number as part of your Beanstack profile.
Community Reading Goal
Last summer, we challenged the community to read 10,000 hours.
After beating that goal by reading a total of 36,586 hours, we want to challenge ALL (adults, teens, and kids) of Westwood to a new community-wide reading goal!
All together can we read 40,000 hours this summer?
Contact Us
Main Library
Call: 781-326-7562
Reference Desk Children's Desk
Call: 781-320-1045 Call: 781-320-1042
Email: wwdmail1@minlib.net Email: wwdchildrens@gmail.com
Branch Library
Call: 781-326-5914
Email: wwdmail2@minlib.net
Need assistance immediately?
Click on the button below to open a chat window with Ask A Librarian!
QUICK LINKS
CONNECT WITH US
Westwood Public Library
Main Library
660 High Street
Westwood, MA 02090
781-326-7562
Email Main Library
Islington Branch
280 Washington Street
Westwood, MA 02090
781-326-5914
Email Branch Library