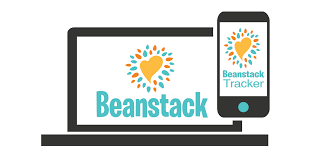 This summer, we will be using Beanstack to track reading so we recommend that you create a Beanstack account, if you don't already have one from last year. Parents can also create accounts for their children. In Beanstack, you can view the available challenges and activities, enter the books you have read, write book reviews and more. You will receive raffle tickets as you progress and be entered into drawings at the end of the summer. To register, visit the Beanstack website or login through the app.

Click here to access westwoodlibrary.beanstack.org
Beanstack will automatically direct you to the appropriate activities based on your age. There are four age groups: birth-prek, kids, teens and adults. If you wish to be contacted about prizes and drawings, please include an email address or telephone number as part of your Beanstack profile.
A paper option will be available in addition to Beanstack if you or your child prefer to record reading that way, however, you must enter your books/hours into Beanstack to receive and enter raffle tickets.